Sports Facilities at IISER Thiruvananthapuram
One Football cum Cricket ground
One outdoor Basketball court
Two Table tennis halls
One volleyball court
One Yoga Hall
Gymnasium
One Kabaddi court
Indoor stadium consists of one basketball court and four badminton courts
Upcoming facilities are
One Volleyball court
One Kho-Kho court
Futsal court
Converting existing football ground to a standard stadium
---
Football cum Cricket ground: IISER TVM having a football cum cricket ground for conducting intramural competitions like IISER Football League, IISER Cricket League, Interbach tournaments , welcome tournaments etc. The facility is still under renovation to make an international standard ground.
---
Basketball courts: IISER TVM had two basketball courts, one in an indoor stadium and another was an outdoor court. Students can utilise the facility according to their allotted timings. The facility can be utilised to conduct any kind of intramural or extramural competitions.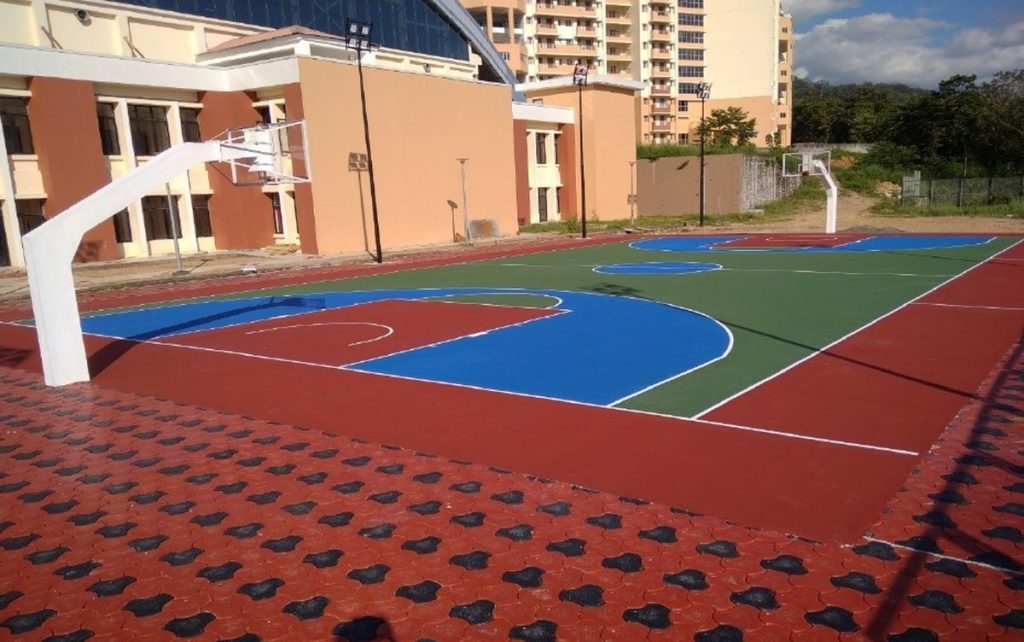 ---
Table Tennis: Total of four TT tables are available for recreation to the students . Three tables are aligned at the indoor stadium and one at the student recreation center. 
---
Volleyball Court: Two outdoor clay courts available for the event volleyball, out of two courts one is undergoing the renovation work to upgrade a standard one.
---
Yoga Hall: IISER TVM has a very good meditation hall for performing yoga activities. Institute yoga trainer handling four sessions a week to enrich the area among students.
Gymnasium: IISER TVM Gymnasium located in the basement of the indoor stadium. Gymnasium contains a variety of equipment for the purpose of strength training to the students. The well trained gym trainer handles the sessions for students in allotted timings effectively.
Kabaddi courts: Two kabaddi courts are available for the practice sessions to boys and girls. Intramural sports events in kabaddi can be arranged by using the facility.
Indoor Badminton courts: There are four indoor badminton courts available for regular practice as well as to conduct various tournaments and these facilities can be used to conduct extramural events too.